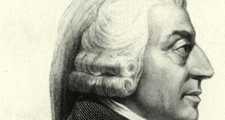 07 May 2009
Detractors of Free & Open Source (FLOSS) software often accuse it of being the home of the politicaly left wing.
That is certainly not something that could be send of The Adam Smith Institute.
The Adam Smith Institute was long a favorite of Maggie Thatcher, Ronald Reagan and the Conservative Party, "as the founder of free market economics".